With a camera around his neck, this wandering old gentleman is, however, no tourist at all, but a Beijing native. His photographic journey through the city's famous hutongs started in the 1980s, when he hung around, trying to capture any interesting views. His neighbors used to think of he had a screw loose.
挂着相机穿梭在北京胡同里的这位大爷,并不是外地游客,而是一位土生土长的北京人。早在80年代,他就扛起了相机,开始在胡同里晃荡、逮景,还因此被邻居当成"神经病"。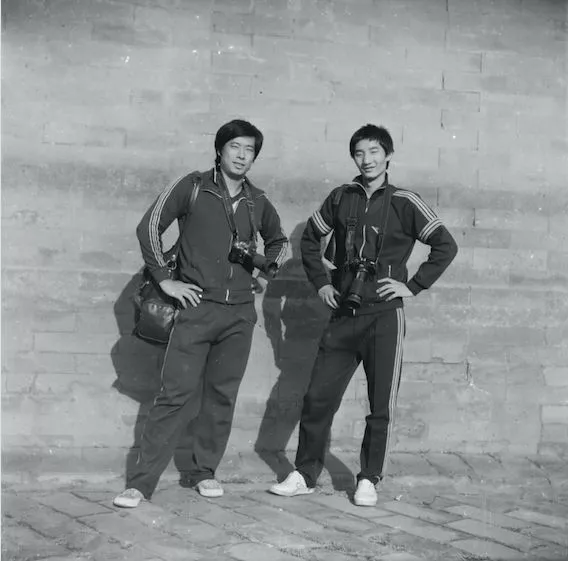 30 years later, you can find the same kind of wanderers with their cameras on almost every corner.
他这一晃,就是30多年。如今,满大街都是挂着相机四处逮景的"神经病"了。
This 55-year-old man is Jia Yong, who's been living in south Beijing with five generations of his family. Now he runs a luzhu – stewed pork offal – restaurant in the Dashilar shopping street which is south of Tian'anmen Square. This restaurant is renowned for the black-and-white photos upon its walls, and in those photos, Jia has preserved what the hutongs used looked like decades ago.
他叫贾勇,今年55岁,从小住在北京南城;算上父辈与儿孙,五代都生活在此,是标准的老北京。目前,他在大栅栏经营一家卤煮店。这家店的特别之处在于,它的墙上挂满了黑白照片。这些照片都是贾勇用胶卷记录的北京胡同的变迁。
Continue reading – 继续阅读:
https://mp.weixin.qq.com/s/b98lX8UTzAz0x5TauuBGNA
---